Learn from both sides - What is SharePoint
As part of the Learn from both sides series, I wanted to analyse SharePoint and learn more about it. In my 10 years working in the IT industry I've used many variations of SharePoint but these have usually been in the form of an Intranet. More and more people are storing data in SharePoint and building apps on top of this data, so we should learn all about this technology.
What is SharePoint?
SharePoint, released in 2001, is a web based collaborative platform that integrates with Office 365 as well as many other Microsoft products. It's primarily sold as a Document Management solution but with it's flexible nature it is often used as an Intranet sharing news/announcements, housing forms to collect data and as a data source for applications, like Canvas Apps.
SharePoint comes in two main varieties, SharePoint Online which is hosted by Microsoft in the Cloud, or SharePoint server which is an on premise deployment.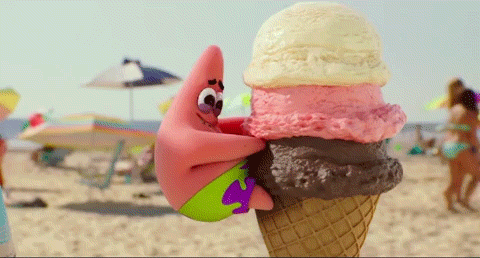 Flavours of SharePoint sites
When looking at SharePoint and wanting to create something to store your data, you are presented with a question, What type of SharePoint site do you want to build? Communication site or Team site (not Microsoft teams, that's another part of this cocktail?
Think about the communication site as neapolitan flavour ice cream. It looks really pretty, you can create tailored content to your organisation, make it really pretty so that people will read and view what you are announcing and you can get people engaged. This is your typical intranet site, helping communicate through a single channel to your entire business. Lets face it, neapolitan looks nice and all, but we are only really interested in the strawberry part of that ice cream.
Team site is your Ben & Jerry's phish food ice cream. Here you can do document sharing, collaboration, create plans, tasks, teams, you can make it open to your organisation or private. This is the ice cream you love and that everyone else in your house loves and it's great, everyone is happy. Until you eat too much of it and then you can't fit into your favourite pair of jeans.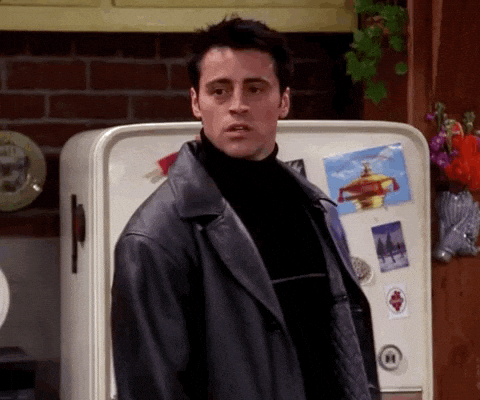 When the moon hits your eye, like a big pizza pie...that's SharePoint
But have you ever used SharePoint without knowing? The answer is, probably yes, as SharePoint is the basis for all sorts of applications or storage locations. Do you use Microsoft Teams in your organisation? If so, you've used SharePoint as that's how teams are created and that's where documents are stored. Have you used OneDrive to save your data to the cloud or work exclusively with cloud storage? That's based on SharePoint workspace 2010, previously Groove 2007, so that's an evolution of SharePoint.
Have you ever used OneNote and saved your notebook to the cloud? Well, that has probably gone to your OneDrive which we've already said, is based on SharePoint. Ever used Microsoft Planner? Planner uses Office 365 groups which creates a SharePoint site on its creation, along with an email address and calendar, and documents attached in Planner go into SharePoint.
Dynamics 365/CRM users who have used Document Management, these files are stored in SharePoint. This has been predominantly used to free up storage in the dynamics database, but it offers a lot advantages by storing documents in SharePoint like version control.
You've probably used SharePoint a lot without really knowing about it as it's so entrenched into a lot of Microsoft products which increases productivity and collaboration.
Collaboration is King or Queen
The power of SharePoint is collaboration. Collaboration with easy access to information from across the business and Microsoft have invested heavily in this idea. Previously, if you hosted a file in SharePoint it acted like a library and if you had access you had a library card. Want to read a book for a test you have coming up? You could easily check out a document or spreadsheet, make any changes and re-upload to SharePoint. This allowed for a single source of truth when it came to files, stopping users from working on separate documents and trying to use them, both overriding each other's changes, or not even having the latest document because they found it on an old email chain.
But, now when you host a file in SharePoint or Teams or even OneDrive, you can co-author the same document at the same time. Word and Excel online, combined with SharerPoint allow for immediate and instant collaboration. Need to get a tender out before 5pm, need input from 5 different department heads, do you have time to waste sending the documents back and forth, hoping to merge them together and they be coherent? SharePoint here to save the day!
With all of this collaboration, we can surely use this to store rows of data right?
What about data?
SharePoint can be used to store data in the form of lists. Lists are a collection of columns of different data types from a single line of text, currency, date and time, booleans and more. These columns/fields are what you would find in most systems so are familiar for a users when creating data structures.
You can even create lookup fields which allow you to link one record to another. So you can create relationships, SharePoint is a relational database? Not quite. We can build some relationships or links to other records, but SharePoint lists are stored in a single AllUserData table in the database, not separate tables with foreign keys so this isn't truly a relational.
But what about that little checkbox when I create a lookup? It says Enforce relationship behaviour, surely it's relational? Again, not quite, this is enforced at a platform level, not at a database level.
You can get the data into or out of these lists in a variety of ways, like SharePoint Apps, Canvas Apps, Forms, Power Automate and a tonne of other methods but Canvas is increasing in popularity over the last few years.
Security
Security for SharePoint is handled in many ways. You can assign security from site collection level, site level, folder or even item level, giving permissions across read, write, share and delete. This security can be handled by groups or on an individual basis.
New Kid on the block
Microsoft recently announced a new product called Lists, this is SharePoint Lists without SharePoint. You don't get the document management, you don't get the collaboration, instead you just get the List functionality which is what a lot of people use to store flat data. Microsoft have made the choice to offer this as a separate platform now, hopefully streamlining the process, so you won't have to create new site collections or sites each time you want to store some data and build an app.
At the moment, pricing hasn't been announced, but as Lists are currently part of SharePoint and SharePoint is included in most licenses, they will probably offer it bundled with these and any subscription that includes Microsoft Teams.
Summary
To recap, we have a way to store data, document management, collaboration, deep integration with multiple Office 365 products, intranet capable, can be customised and extended. How great is all of this? SharePoint is a fantastic, collaborative tool and businesses can do a lot with it.
Big thanks to Andrew Wolfe for his technical input into this article.
Ciao for now!